Vanderhey Moody Partners with Lottery.com to Grow Dynamic Gaming Startups
Published: June 24, 2021 15:10
---
The new gaming incubator that will be formed as a result of the partnership between Vanderhey Moody & Co. LLP ("Vanderhey Moody"), a private equity fund, and Lottery.com (NASDAQ:TDACU) is expected to help to solve key industry-specific problems. Crucially, it will target entrepreneurs and middle-market gaming corporations that lack experience in leveraging resources and in growing their companies to the next level. This has resulted in industry stagnation, including in the Las Vegas area. To help to solve this problem, Vanderhey Moody & Co. LLP ("Vanderhey Moody") is stepping in to create a network of accomplished gaming-oriented investors and entrepreneurs who can provide scalability for new technologies and eventually stabilize the gaming industry. Vanderhey Moody has partnered with Lottery.com (NASDAQ:TDACU) to create a gaming startup incubator that will give new entrepreneurs the resources to take their ideas from conception to reality.
Both companies are well-positioned for the endeavor. Vanderhey Moody, a highly regarded private equity firm that is based in Las Vegas, has a large global network of financial resources and has worked in the global gaming industry for many years. Lottery.com, headquartered in Austin, Texas, has an extensive infrastructure and is well-known by consumers because of its state-sanctioned lottery games that can be played at home or on the go.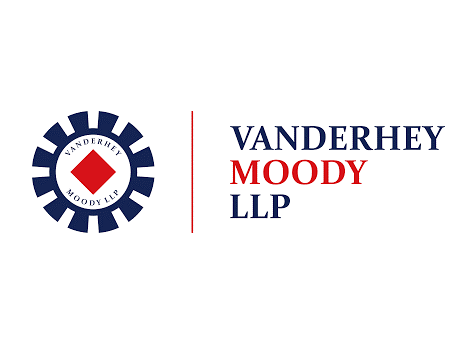 Austin Moody, Managing Director of Vanderhey Moody, says, "Innovative companies such as Lottery.com were the inspiration for the creation of our Las Vegas-based investment fund. We look forward to building upon their infrastructure, supporting growth, and using our network of global financial resources in the gaming industry." Alexander Vanderhey is just as enthusiastic. "Our firm is proud to be a part of the new generation of visionaries in Las Vegas. We believe that, in partnering with other visionary leaders in the space, we can continue Las Vegas' progression into a global hub of technology and innovation.
Our financial capital is here to support companies that are at the forefront of this new initiative. Lottery.com, as a portfolio company of Vanderhey Moody, has shown that innovation is possible in this stagnant section of the global gaming industry." Tony DiMatteo, Chief Executive Officer and co-founder of Lottery.com, agrees that this is an exciting time for the gaming world. "We are thrilled to be a partner in this incubator and to nurture the next generation of gaming startups that will expand Lottery.com's vision. Partnering with an existing investor and valued partner of Lottery to accomplish this vision is the best of both worlds and will encourage greater growth for our shared vision of innovation in gaming."
Celebrities in the gaming world are equally enthusiastic. Ernie Moody, the inventor of Multi-Hand Video Poker and a member of Vanderhey Moody's advisory board, states, "It's exciting to watch the younger generation take the lead in supporting Las Vegas' growth and wealth. Austin and Alex have the vision to keep this city at the forefront of gaming." The venture is backed by solid leadership and experience. Vanderhey Moody encompasses a strong contingent of veterans of the private equity and gaming industries. They are joined by a cohort of Las Vegas' most notable investors, including Ron Hopkinson, the former Head of Private Equity at Latham & Watkins, LLP; Richard Lee, widely regarded as the biggest expert in Las Vegas real estate; and Ernie Moody, currently doing business as Videopoker.com. Each company has already established a long history of success. The Moody Family Office is well-known for its development and ownership of intellectual property in the gaming and video poker industry and is using that experience to grow the gaming investment community. Vanderhey Holdings, the U.S. investment arm of the Vanderhey Family Office, has actively invested internationally in private equity and private credit.
It focuses on high-growth technology companies, real estate, and trade finance. Lottery.com works closely with state regulators to advance the lottery industry. The company's efforts have provided increased revenues and better regulatory capabilities and have captured untapped market share, including millennial players. Lottery.com is also gamifying charitable giving, which is fundamentally changing how nonprofits engage with their donors and raise funds. Through its WinTogether.org platform, Lottery.com offers charitable donation sweepstakes to incentivize donors to take action. The company is supported by a strong advisory board; the company's highly respected investors come from across the venture capital, gaming, and entertainment industries and include Jason Robins, CEO of DraftKings; Jamie Gold, The Poker Philanthropist; and Paraag Marathe, President of 49ers Enterprises.
Such a wealth of knowledge, experience, and leaders behind Las Vegas' new gaming incubator will be the catalyst for much needed change in the industry. The introduction of a solid financial infrastructure that will assist both gaming entrepreneurs and struggling corporations will stabilize the gaming economy and lead it to new prosperity.
---